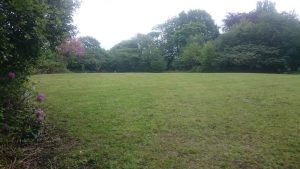 Our Chairman Daniel Barrington and Secretary Ken Hines recently visited Bright Park (formerly Thingwall House) and met with the Site Manager.
They raised issues around the security of the allotment site and were reassured that no brambles will be disturbed by the boundary fences.
Bright Park have plans to install some additional higher fences in parts of the site and introduce bee hives.
Lots of work has taken place on the site, it was previously very overgrown. There are links to the Vikings in the are and they plan to do some archaeological work. You can visit their website to find out more. brightpark.co.uk